---
The Elixir of Life: Look Hot, Boost Immunity, Flatten Your Belly, & Strengthen Your Heart With Just 5 Simple Ingredients
Posted June 22, 2019 •
Read Time:
6
minutes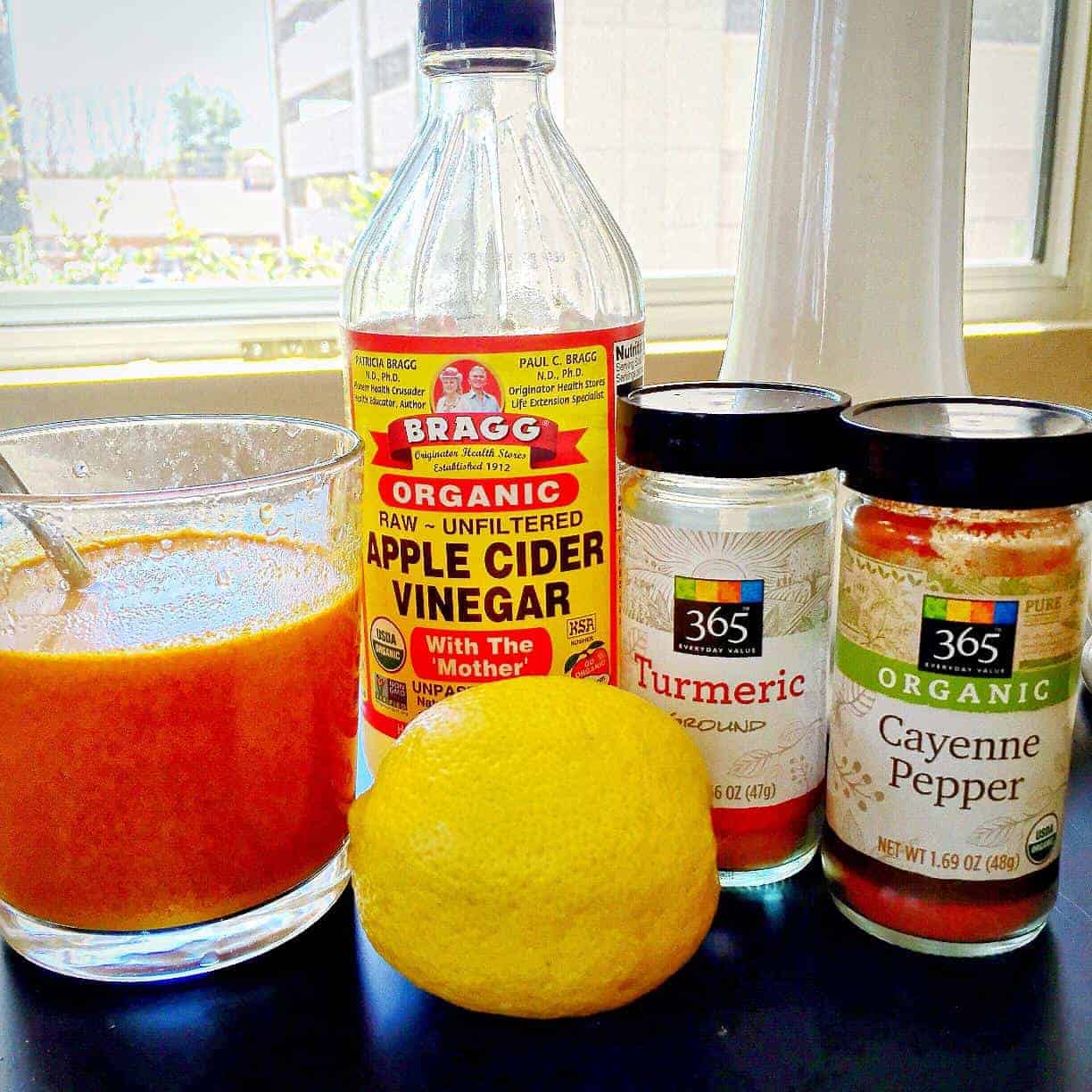 When you recover or discover something that nourishes your soul and brings joy, care enough about yourself to make room for it in your life.
– Dr. Jean Shinoda Bolen, Author, Jungian Analyst, Activist
Back in the days, I used to begin my day with a sugary latte. There was even a time, many moons ago, when I'd even start my day with a cigarette. I looked like sh*t and I felt like it too. I was unhappy, dissatisfied, and in a bitchy mood… a lot of the time. It not only reflected in my food, nutrition, and lifestyle choices (or lack thereof), it also reflected in my face, my complexion, and my overall demeanor.
All of that reflected the fact that I wasn't really choosing me.
I was choosing the path that required least effort and the one where I could drown out my woes and stresses in things outside of myself like comfort foods and alcohol. And it showed.
I didn't realize then that life is made up of little choices. Each choice is a symbol. We are either choosing for ourselves or against ourselves.
We may not notice the cost that comes with choosing against ourselves once, or twice… or even three times. But eventually, the cumulative effect becomes noticeable and you begin to see how not choosing you affects you. For me, I could see it in the lack of radiance I exuded. My skin was dry and dull, I had dark circles under my almost always puffy eyes. I was overweight and at the height of my emotional eating as a means of coping with a life that felt out of my hands. So I went for external things that could provide a quick, momentary yet "pleasurable" fix. I had low energy and rarely felt 'lit up' or truly inspired. My immune system was weak and I was constantly fighting off colds, eye allergies, digestive upsets, etc.
On one particular day, I felt like total crap and had been battling a cold for days. My very lean, fit, and health conscious friend who was visiting me at the time told me to try what she called 'Lemon turmeric water,' I'd never heard of it before. (I had actually never heard of turmeric ever, either.)
The Elixir of Life (Turmeric Lemon Water)

What's In It?

Juice of 1 lemon
Alkaline water
1 tsp ground turmeric
1 tsp cayenne pepper
2 tbsp apple cider vinegar (I use Bragg's)
*A dash of black pepper (to ensure your body absorbs the healing properties of turmeric!)

Mix everything and chug. Or sip.
She taught me how to make it and I had the concoction every morning for four days straight along with a clean diet of fresh green juice. On the fifth day, like a rain cloud dissipating, I could feel the cold leave my body as my cells regained strength and power. (I did not take any prescription or over the counter medicine for the cold at all. I wanted to see just how powerful nature's medicine cabinet could be.)
That led me to have a powerful realization that would be the catalyst for change in the way I chose myself:
While there were many things I couldn't control in my life, there were also many things I could control. For example, what I put in my body via what I ingested. Little did I know at the time, this little concoction with only 5 ingredients has been scientifically proven to be very healing and strengthening to our cells and organs. But that wasn't even why I decided to make it a part of my daily morning ritual.
It became a symbol.
This radiant, bright orange drink represented me choosing myself in life. Every morning that I drank it I was saying 'yes' to me – to my health, my inner power, my vitality, and my inner light. I felt like I was caring and nurturing myself; gifting myself the healing nutrients and properties that promised so much in something so simple. Nature is bountiful. I pretended that with every sip I was ingesting superpowers and started calling the drink 'The Elixir of Life.'
Now, this Elixir is a miracle worker but… it requires your magic touch to be fully active. After some time of consistently making different choices, my face cleared up and people would tell me I was "glowing," I lost weight, changed my food choices, started moving my body… One small change created a big ripple effect to the point where today, I do look and feel like an upgraded version of the once very sad, very dimmed me.
You are very powerful, provided you know how powerful you are.
– Yogi Bhajan, Spiritual teacher who introduced Kundalini Yoga to the US
After experiencing the Elixir's potency firsthand, I was intrigued and wanted to know more about how exactly these ingredients worked together in synergy with the body's different aspects and levels. The following summarizes what I found:
Proven Elixir Benefits Broken Down By Ingredient:
Lemon: 
Turmeric: 
Cayenne Pepper:
Apple Cider Vinegar (ACV):
There you have it: over 40 benefits to taking this little sucker daily. Give the Elixir a shot to see what it can unlock for you. Create a sacred morning ritual around it and drink it every day with gratitude and intention, then share with me what occurs! I would love to hear your story.
References:
© 2016 Osmara Int'l, Inc. All rights reserved.
as seen on